While most of my London Film Festival coverage will be at my other film blog 24FPS, I will be posting my reviews of the wide variety of teen and coming of age films playing at the festival here at Growing Pains. This film was viewed on LFF's digital press library. The festival runs from October 2nd - 13th. You'll find a ticket link for System Crasher at the end of this post.
System Crasher
Dir: Nora Fingscheidt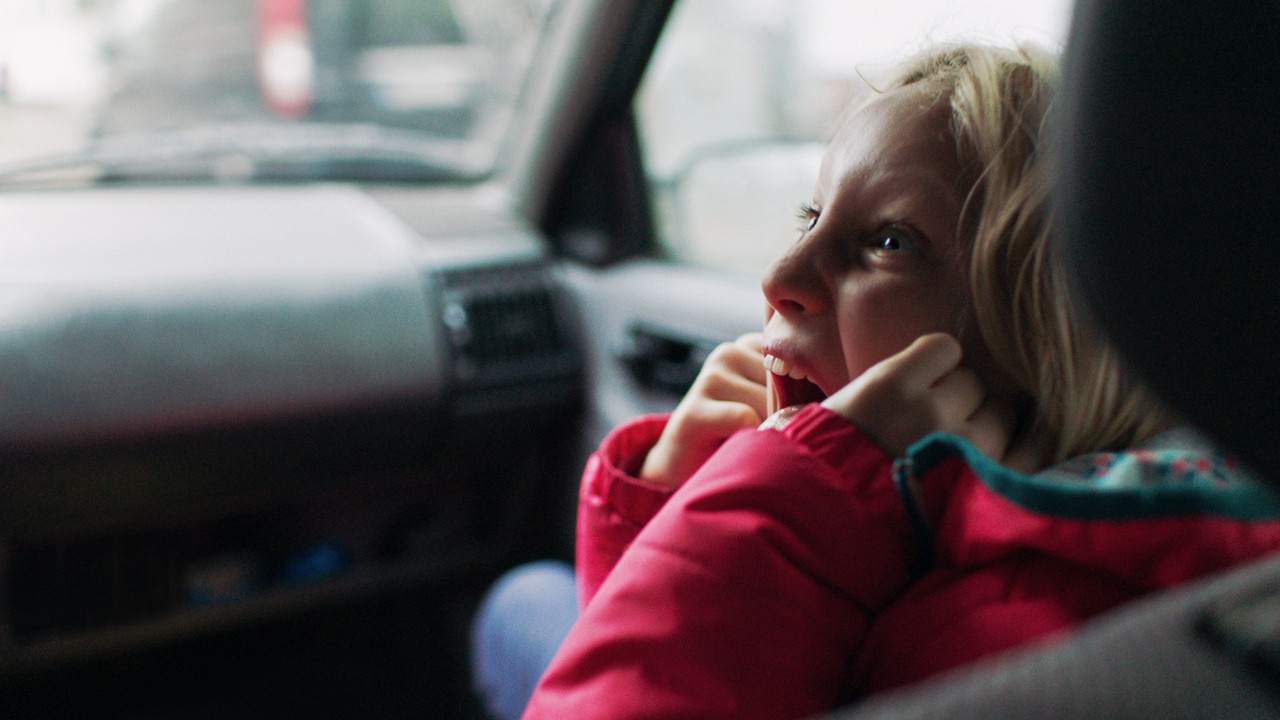 Nine-year-old Benni (Helena Zengel) is a troubled little girl. With a history of abuse, she's been unmanageable since she was very young and has been through many group homes and foster families, leaving the system with little ability to cope with her abusive and often violent acting out.
I've often remarked on how European films tend to have a harder and more realistic edge than their Hollywood counterparts. I can see the mainstream American version of System Crasher now, it would almost certainly soften Benni's hard edges and if not an entirely happy ending, then hand her one that at least felt certain. That's not the route that Nora Fingscheidt takes here, she recognises that Benni is a complex young girl, that her problems aren't going to be solved with a little bit of hugging and learning. System Crasher is bleak, intense and searingly emotional stuff.
The whole film rests on the shoulders of Helena Zengel as Benni, and her performance is a triumph. To call it subtle might be a stretch, but that's down to a screenplay that has her almost constantly at boiling point, screaming in people's faces or kicking out at whatever happens to be within reach at the time. Nothing in her performance feels forced, or even really acted. In her quieter moments, Zengel lets us glimpse Benni's other sides and we can see that her violence and anger hide a girl crying out for a family, or to be loved by the one she has, but isn't allowed to live with.
This comes home especially strongly in her interactions with Micah (Albrecht Schuch), her school escort who, when the other adults in her life have run out of ideas, takes Benni out into the woods for several weeks. The bond that grows there feels genuine and sweet, but the fragility of it, and of any possibility of Benni behaving responsibly, is always present and often strikes a note of tension in the film. Fingscheidt deploys this tension especially well in a late scene when Benni turns up at Micah's house. In the morning we find her playing with his baby daughter, and here the film brought me to tears twice within a minute, first with its most tender moment and then by performing a 180-degree turn.
At first glance, it seem difficult to imagine empathising with Benni but we do, though Fingscheidt tests that empathy throughout. What she brings home, without making it feel like she's pummelling you with emotional cues, is the way that Benni has been in some sense abandoned by every adult in her life, from the mother who keeps her other children to the many foster homes and parents that have given up on her (likely with good reason, but still) and expects it to happen over and over again. It's a level of emotional complexity we don't usually see in films like this; not crying out that Benni's only problem is being misunderstood, but trying to understand her nevertheless.
While the film belongs to Helena Zengel, the adults around her also do beautifully nuanced work. Especially effective is the way we see Albrecht Schuch's Micah wrestling with his own growing empathy for Benni, and how it is unprofessional, but probably at some level exactly what she needs. Of course, credit for the performances, Zengel's in particular, should also go to Nora Fingscheidt, whose screenplay and direction provide the roadmap.
At two hours, System Crasher does feel long, and as it enters its third act there is a sense that it is casting around in search of an ending. This is the one thing Fingscheidt never really finds. The mirroring of the dynamic opening title card at the end is neat enough, but it's less an end than a stop. Still, this is worth seeing purely for an astonishing central performance and it has many more rewards besides.
★★★★